General
Interesting places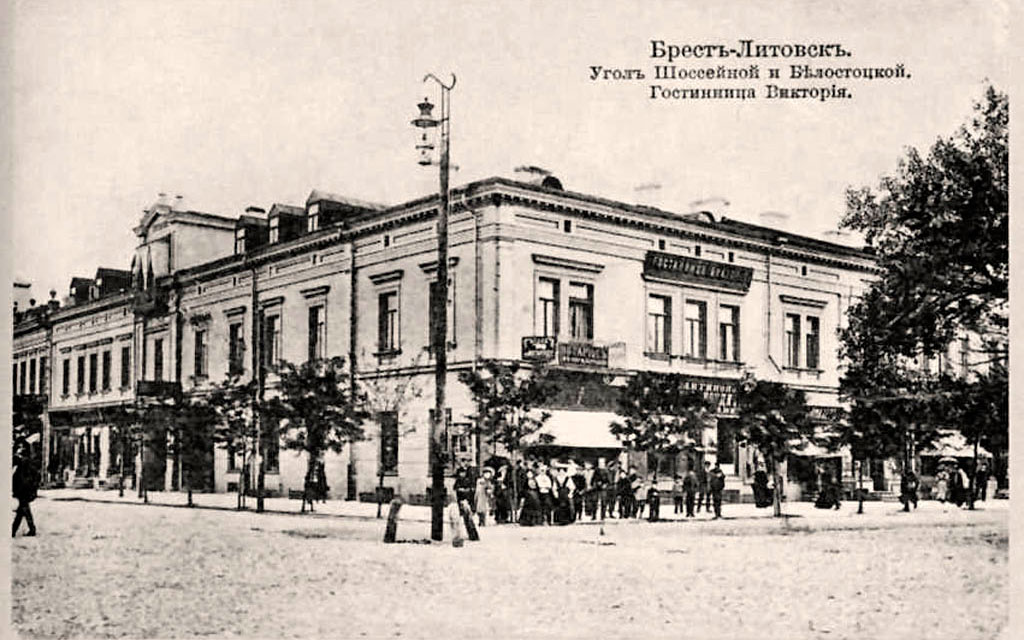 Interesting places of our city. Lanterns and a lamplighter with a ladder on his shoulder have become an essential part of the urban landscape of Brest-Litovsk since the beginning of the XIX century. By 1855 there had already been 78 light sets in Brest. The tradition was continued in the XXI century. In 2007 the square with old lanterns was registered in Fomin Str. 17 lanterns in Sovetskaya Str. have been lit every night by hand since 2009. The time of the ritual is indicated on the forged clock installed at the corner of Sovetskaya Str. and Masherov Ave.
On July 28, 2013 (the Day of the city) 29 forged lanterns, donated by the city enterprises, organizations and individual entrepreneurs, were lit in Gogol Str. 11 exhibits joined the alley a year later. At the beginning of 2015 a stylish lantern decorated the intersection of European roads at the railway station "Brest". Each "night sun" is a unique and original work of art. The ideas of many art objects were taken from the works of Russian literature classic N. Gogol.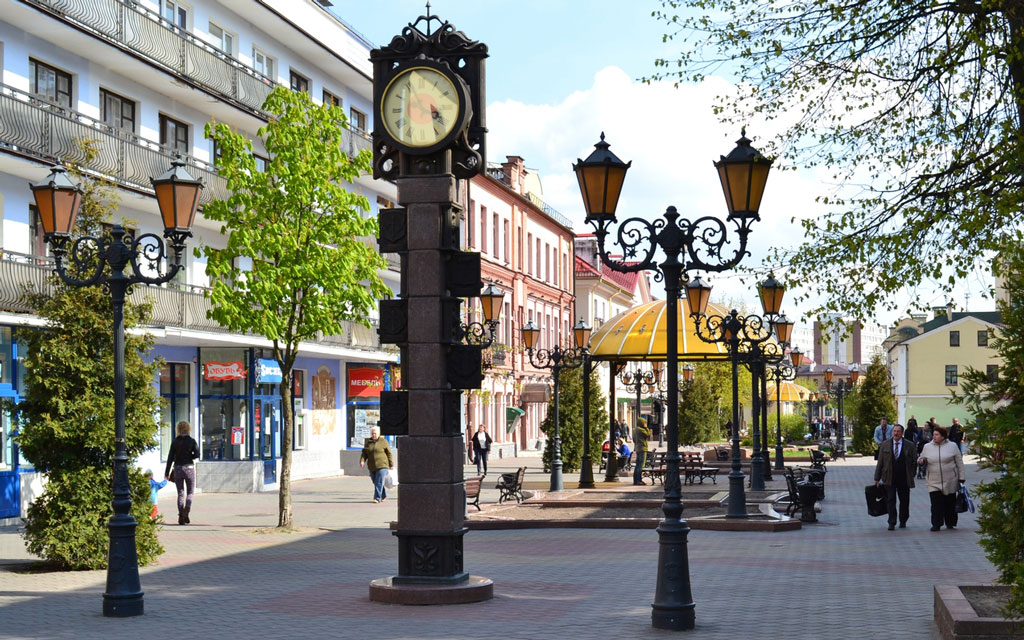 Sovetskaya Street in Brest is informally called the Arbat, it happened so not only because of its pedestrian status: here, as in Moscow, you can hear the live sound of the guitar, accordion, saxophone, solo performances of your favourite ageless hits. Now creative people no longer need to search for a free piece of space to realize their potential. There is a stage area for street musicians at the road junction of Sovetskaya Str. and Budyonov Str.
The City Hall, the Centralized Library System, the Department of Literary Criticism of Brest State University named after A. Pushkin, the writers of the regional department of the Belarusian Union of Writers, Trolleybus Park and The Brest Distillery "Belalco" have implemented an interesting project "Poetry Trolleybus". The cycle "Poems as a gift" of Belarusian literary classics from Brest was created for the residents and the guests of the city over the Bug. You can hear it in author's performance in the trolleybus.
There is also a historical trolleybus "From Berestye to Brest". It's a kind of a museum on wheels. This is a joint project of the regional museum and the trolleybus park. An exhibition of documentary photos of Xl-XXl centuries "Our ancrent and young city" is arranged inside the trolleybus. The exhibition on wheels is accompanied by an audio information track. Historic trolleybus follows route No 1, Historical parallels can be carried out without leaving the cabin: the city is clearly visible; this is the way it looked like yesterday and the way it looks like today.
Cinemas:
«Belarus», 62 Sovetskaya str. (Tel.: +375 162 21-64-71).
«Mir», 7 Pushkinskaya Str. (Tel.: +375 162 21-64-83).
Interesting
обновлено:
February 25, 2018
автором: